Shabbat Florida – Young Jewish Professionals Retreat
Join Hundreds of  Young Jewish Professionals from Miami, Orlando, Tampa and other cities throughout Florida for a inspiring Shabbat Weekend Retreat. A project YJP Miami, YJP Tampa, Chabad Young Orlando, Chabad Young International
Joined by Rabbi Simon Jacobson – Author of New York Times Bestseller – Towards A Meaningful Life and Director of the Meaningful Life Center
Stay at the 4 star Hyatt Regency Downtown Miami and Join together with the YJP Miami Community at the Rok Shul for Shabbat Meals.
Tentative Schedule
FRIDAY
– Happy Hour and Cocktails Pre-Shabbat – Get To Know Florida's YJP's at Sky Rooftop Lounge
– Lively Friday Night Services
– 4 Course Sushi and Shabbat Dinner with hundreds of Young Professionals – International Wine and Cocktail Bar , Decadent Desserts and exclusive talk by Rabbi Simon Jacobson – Pre-Marital Marriage.
SHABBAT MORNING
– Mystical Social Learning
– Interactive Prayer Services
– Delicious Lunch and Farbrengen with Rabbi Simon Jacobson – Towards a Meaningful Life
SHABBAT AFTERNOON
– Afternoon Shmoozerama and Stump The Rabbi
SATURDAY NIGHT
– Exclusive YJP Mega-Event with Musical Havdala Service at Private Wynwood Gallery – Cash Bar – DJ-Tapas and Dinner followed by Wynwood Art Walk and Night Out
SUNDAY
– Tefillin Brunch with Zak The Baker and Goodbyes
Weekend Price – $250 including 2 nights – 3 days Food and Transportation ($199 Early Bird Price)
Price for Shabbat Dinner – $36 – ($25 before June 5)
Saturday Night Wynwood Mega-event $25 ($20 before June 5th) $30 at the door
YJP Miami – The Rok Family Shul
35 SE 9th Street
Miami, FL 33131
View Map
Tickets are no longer available.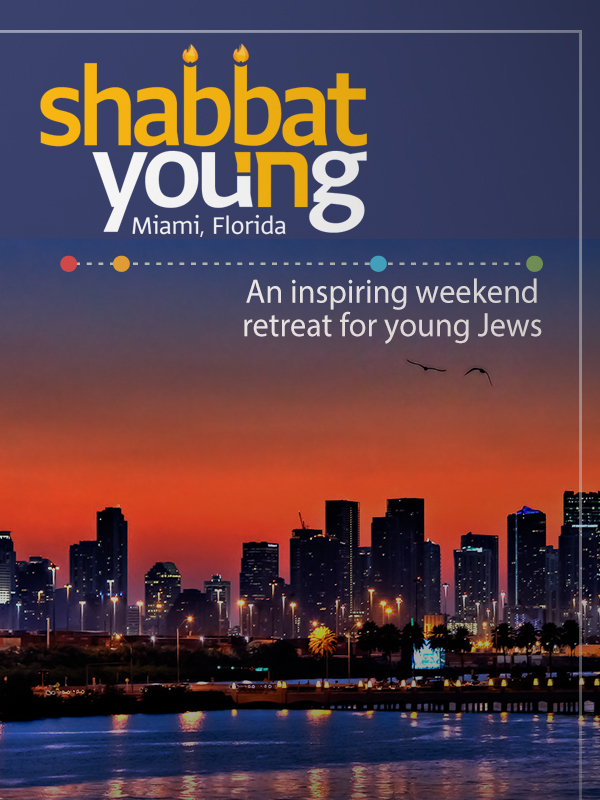 Fatal error: Uncaught GraphMethodException: Unsupported get request. Object with ID '1082086911806247' does not exist, cannot be loaded due to missing permissions, or does not support this operation. Please read the Graph API documentation at https://developers.facebook.com/docs/graph-api thrown in D:\Parallels\Plesk Panel\Vhosts\youngjewish.global\yjpmiami.com\wordpress\wp-content\themes\spot\assets\facebook-php-sdk-master\src\base_facebook.php on line 1297